Customize your laptop or computer's screen now—time to get creative and find the best screen savers. Get high-quality and fabulous images straight to your desktop's wallpaper. Download the Desktop Wallpapers for Windows app now! You can share an excellent collection of the best wallpapers with your friends and family.
· The application features multiple categories of HD wallpapers. The app allows wallpaper change durations of 15 minutes, 30 Minutes, 1 hour, and up to 12 Hours
Step 1: You can also create a new folder and add your own images to the app. Additionally, you can draw your own customized wallpaper.Open Desktop Wallpapers for Windows application on your PC or Laptop.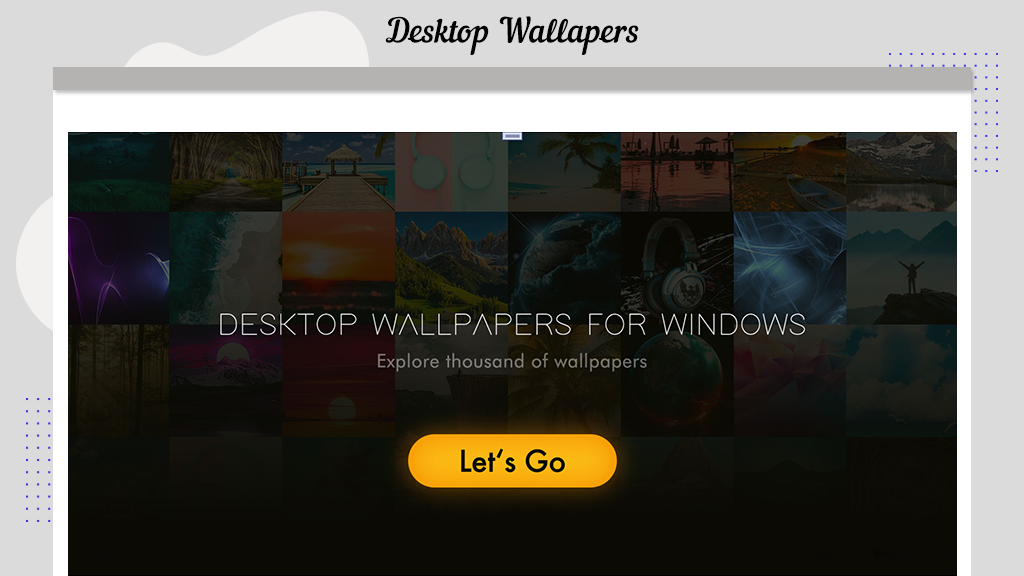 Tap on the Let's Go icon, and choose your favorite category from the range of backgrounds.
Select background images or select all background images available and set a timer.
Select Start to proceed.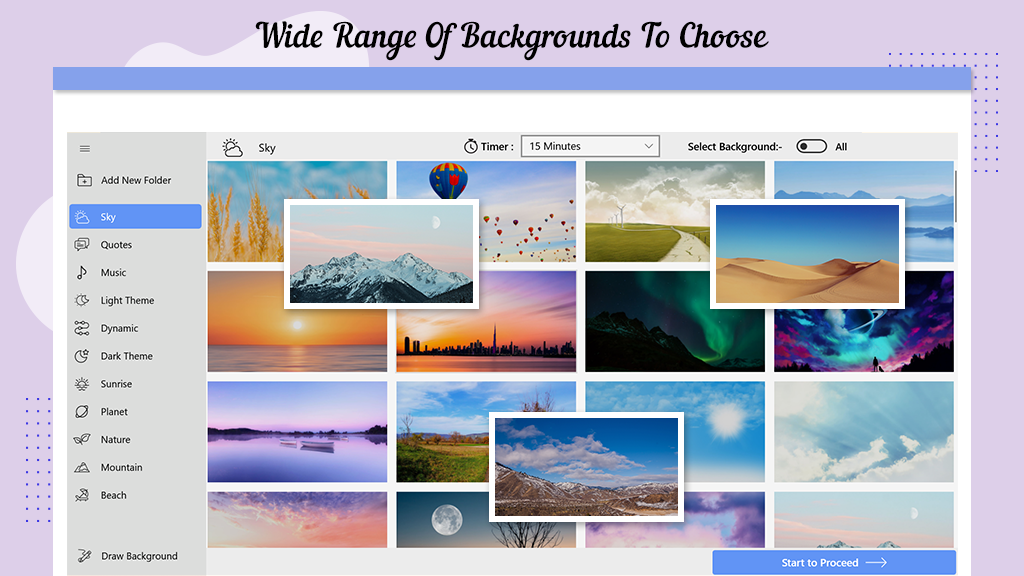 After clicking on any category, you will find various background images in the app.
Select background images and transfer images to your created folder.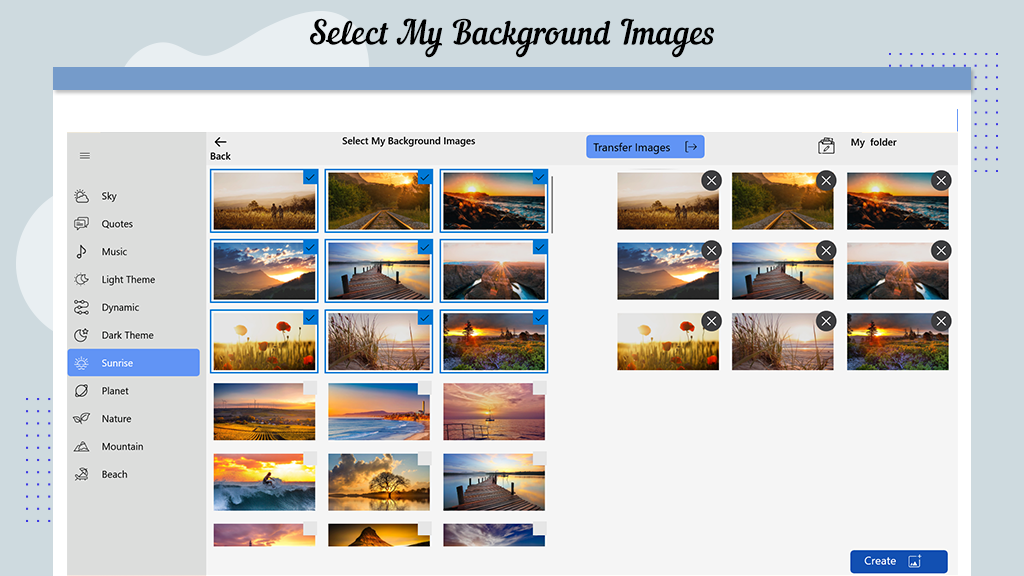 Also, you can easily create a new folder and transfer your favorite background images to your created folder.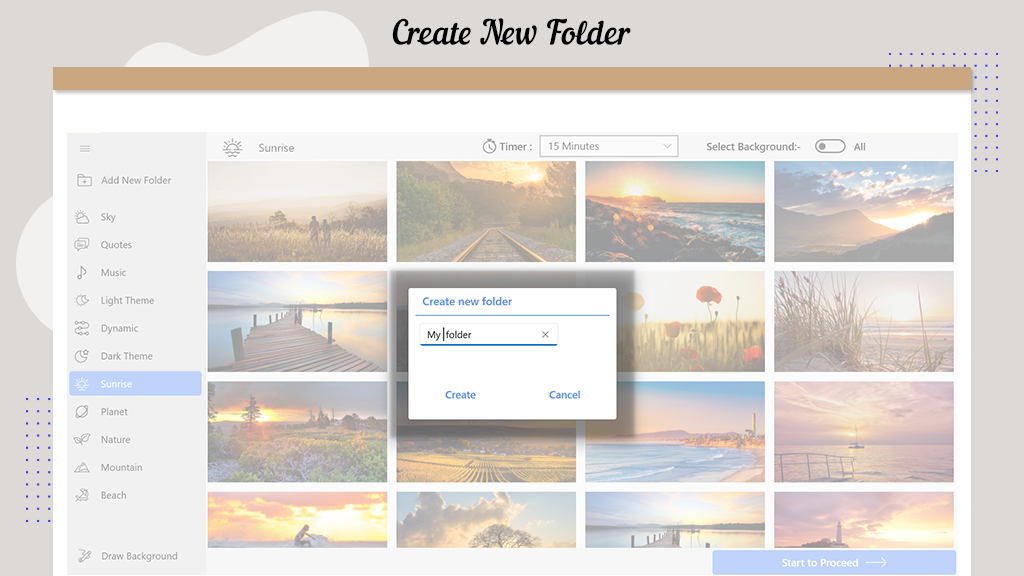 Click on Draw Background icon, choose color, and draw doodles on background.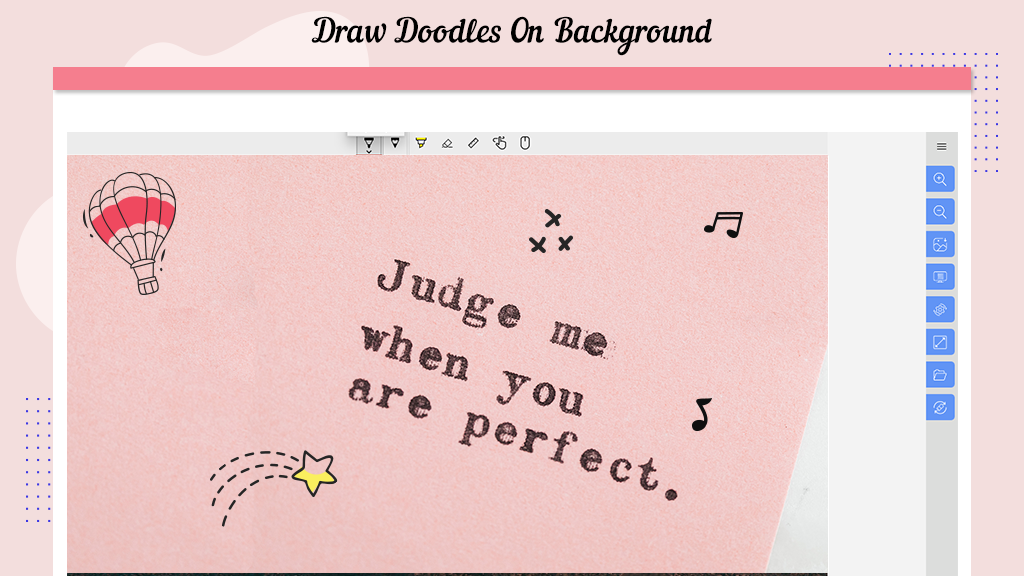 After clicking the Save button, you can see many options are there.
You can save your draw doodles as images on your system by clicking Save File, share on your social media by clicking share your creation button, or set background on your desktop.