Xtreme Video Player is a top-quality media player app that is now available on the Microsoft Store for Windows devices. This app provides an intuitive and seamless media playback experience for all your favorite videos and music. Whether you are streaming media from online sources or playing files stored on your device, this app will deliver smooth and reliable performance that you can count on.
One of the key features of the Xtreme Video Player is its wide range of file type and codec support. It can handle all your media files with ease, so you can be confident that your media library will be fully compatible with the app. This means you can enjoy all your favorite videos and music without any compatibility issues.
The app's sleek and modern interface is designed to be easy to navigate, with intuitive controls that let you adjust volume, skip tracks, and more with just a few taps. You can also create playlists and shuffle your tracks for the ultimate listening experience.
With the Xtreme Video Player app, you can take your media playback to the next level. So why wait? Download the app from the Microsoft Store today and enjoy a seamless media playback experience like never before!
Step 1:Please open the 'Xtreme Video Player – Media Player' on your PC or laptop, and click on the 'Start Playing' button.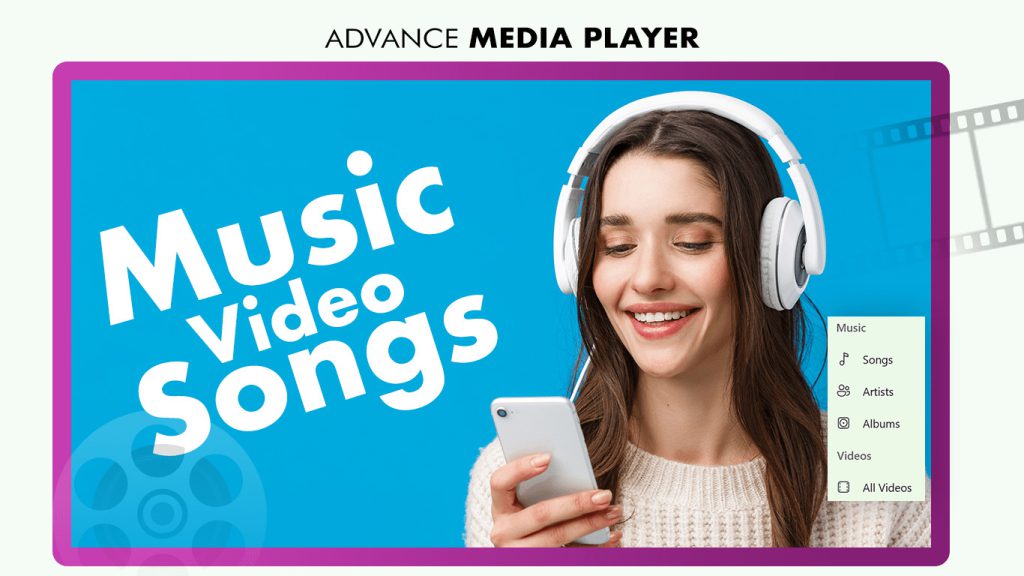 Step 2 :-
You can now see the action bar, which helps you to add or remove media sources. Let us find music and videos and add them to your playlist.
Click on 'Playlists' and choose your favorite playlist. You can also add or remove music or videos from your playlist.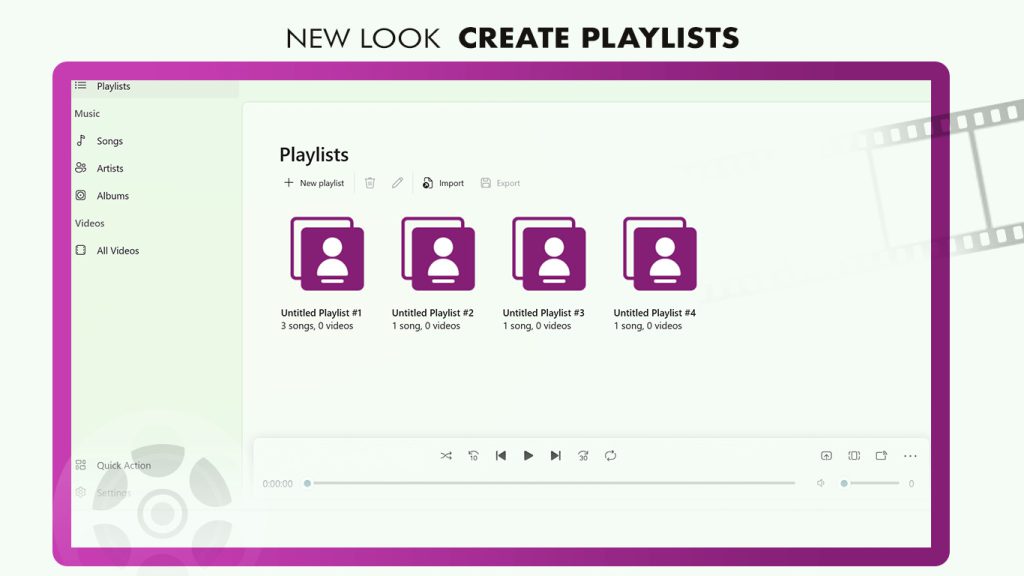 Step 3:-
To play your favorite song, select the 'Songs' icon under the music categories and start playing.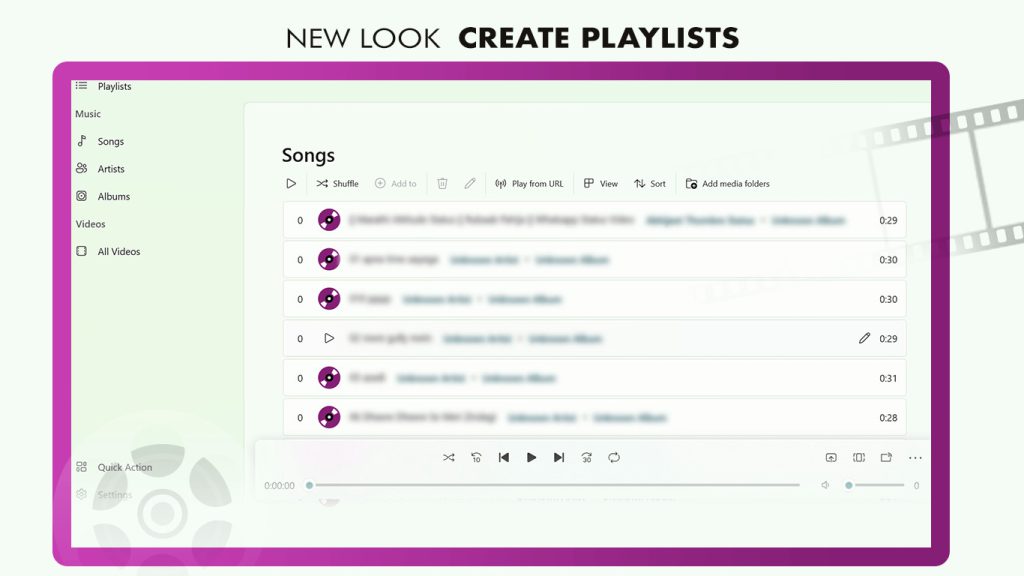 Step 4 :-
Furthermore, you have the option to browse songs based on artist name and play their music with ease.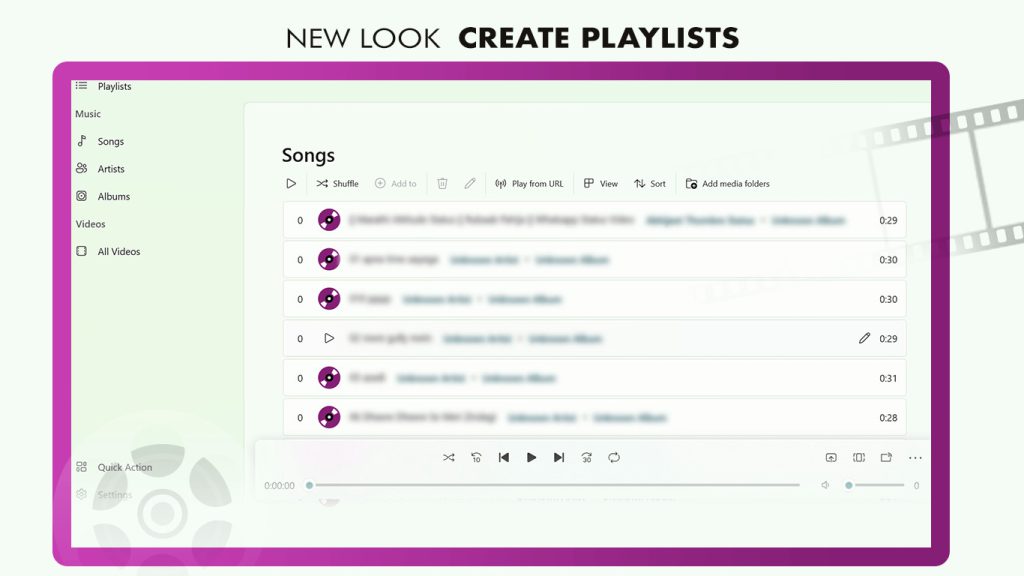 Step 5 :-
If you prefer listening to full albums, simply click on the 'Albums' tab and select the album you want to listen to. From there, you can play any song included in the album and enjoy uninterrupted music playback. This feature is especially convenient for listening to concept albums or when you're in the mood to hear a specific artist's full body of work.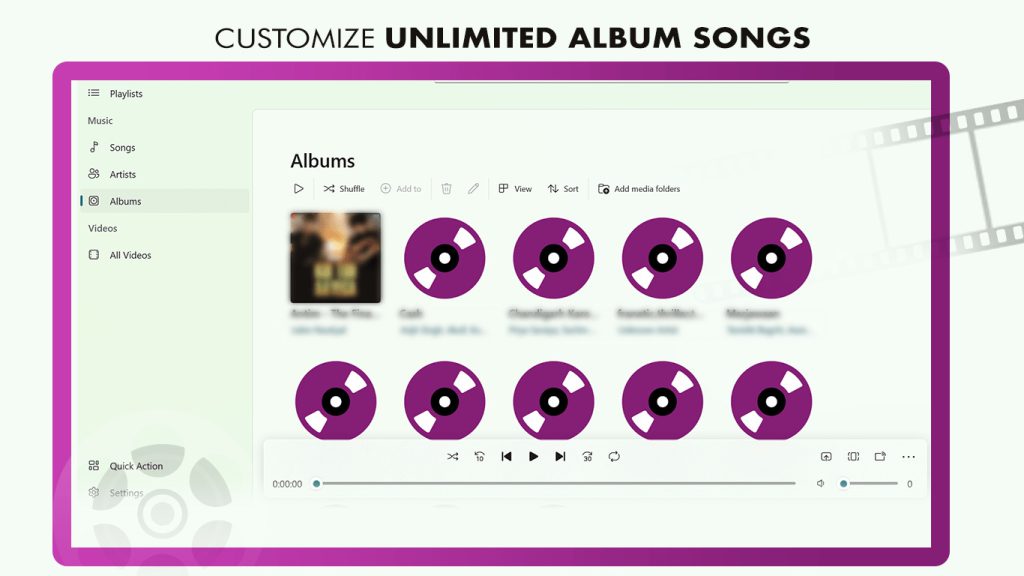 Step 6 :-
The 'Videos' category allows you to easily play your video content. Additionally, the video player in this app provides several features, such as choosing the aspect ratio of the video, casting the video to a smart TV, skipping parts of the video, playing the video in full screen, and voice control. These features make watching your favorite videos a seamless and enjoyable experience.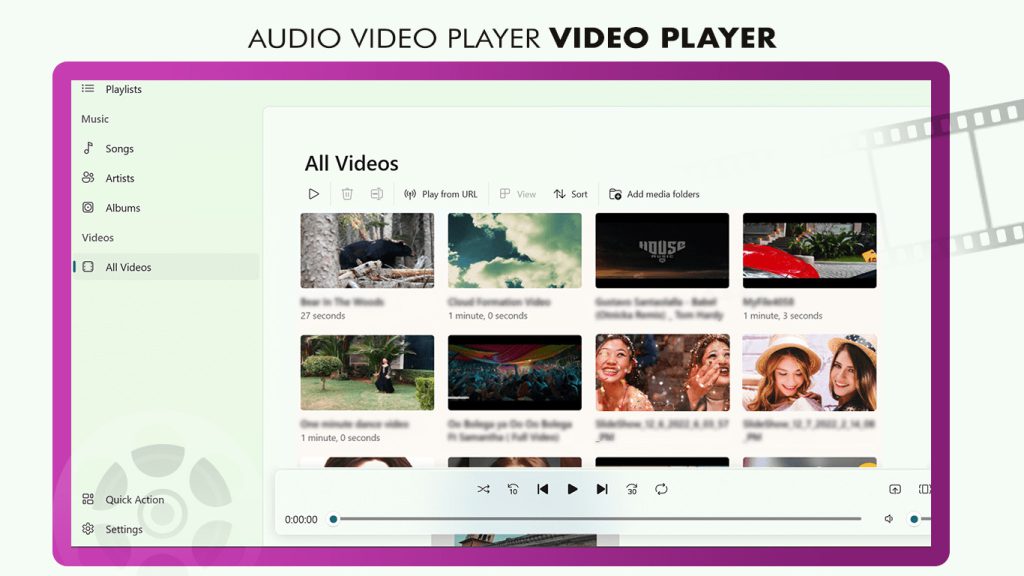 Step 7 :-
If you want to tailor your experience with the app, simply click on the 'App Settings' icon and apply your favorite settings. The settings available include navigation tools and a wide range of customizable options that are straightforward to apply. By adjusting the app settings to your liking, you can improve your overall experience and optimize the app for your specific needs.