Paint by number is an enjoyable and captivating coloring application that enables users to create beautiful and intricate artwork by filling in pre-drawn outlines with colors of their choosing. The application provides a broad range of coloring pages, from animals and natural settings to well-known landmarks and portraits. Each coloring page is divided into small numbered sections, and the app includes a color palette and corresponding numbers for each section. Users can merely select the appropriate color and fill in the sections with the matching numbers to generate a stunning and detailed piece of art.
Paint by number is appropriate for individuals of all ages and skill levels, from novices to experts. The app also allows users to zoom in and out of images for more precise coloring and provides an eraser tool for correcting errors. Users can save their progress and finished artwork and share them on social media or with friends and family. Certain features, such as coloring pages, include in-app purchases (IAPs), which means users must purchase certain features before utilizing them. If the subscription expires, these features will be locked again. The application will be updated frequently to provide more premium features with each update.
In addition to its wide range of coloring pages and easy-to-use interface, Paint by number also offers a range of benefits for users. Coloring is known to reduce stress and anxiety by providing a calming and meditative experience. It can also improve focus and concentration, making it an excellent activity for children and adults alike. With Paint by number, users can enjoy these benefits while creating beautiful artwork that they can be proud of.
The app also offers a community aspect, where users can share their completed artwork with others and view the artwork of fellow users. This can provide a sense of motivation and inspiration, as well as an opportunity to connect with like-minded individuals from around the world.
While some features of the app require in-app purchases, the free version still offers plenty of coloring pages and features to keep users engaged. Additionally, the app offers a subscription model that provides access to all premium features and coloring pages for a monthly or yearly fee.
Overall, Paint by number is an excellent app for anyone looking to unwind and engage in a fun and creative activity. Whether you're an experienced artist or just starting, the app provides a welcoming and accessible platform for creating beautiful works of art.
How to Use Paint By Numbers Coloring Games
Step 1:- Download and install the Paint By Numbers coloring game app on your device from the app store or play store.
Open the app and you will find a variety of template designs to choose from. Browse through the options and select the one that interests you the most.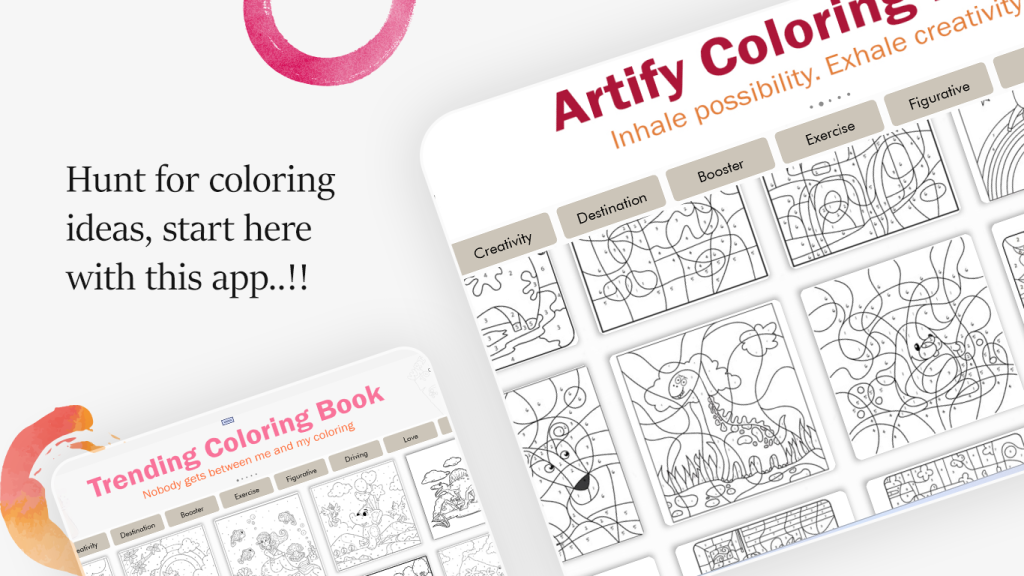 Step 2: Once you have selected a design, you will see a canvas with numbered sections. Each number corresponds to a specific color that you will use to fill in that section.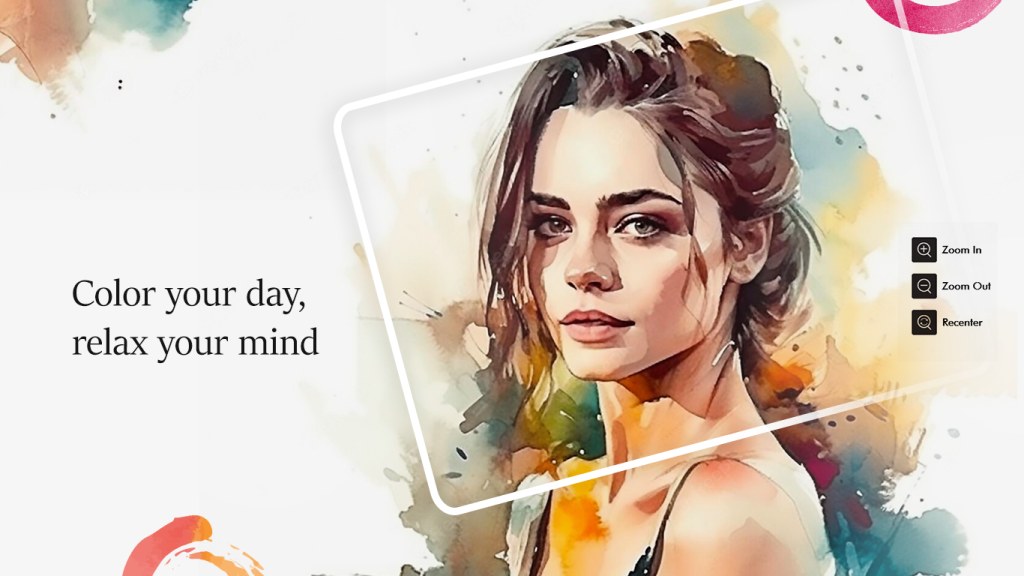 Step 3: Start coloring the sections according to the numbers. You can tap on a section to zoom in or zoom out,recenter for more precise coloring.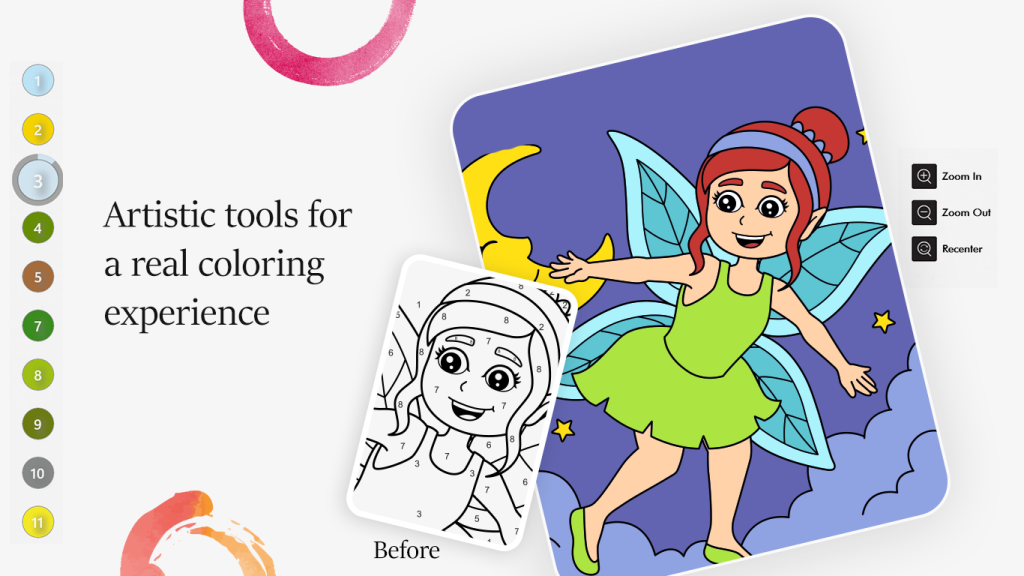 Step 4:- As you select a color from the color palette below, the corresponding color will be highlighted in the image. You can then click on the shapes in the image that you want to fill with that color.
Once you start filling in a color, the corresponding color box in the palette will display a fill percentage to show how much of that color you have used. As you continue to fill in more shapes with that color, the percentage will increase until the color is fully used.
Once you have filled in all the shapes with a particular color, that color box in the palette will disappear, indicating that you have finished using that color. You can then move on to the next color and continue filling in the remaining shapes until you have completed the entire image.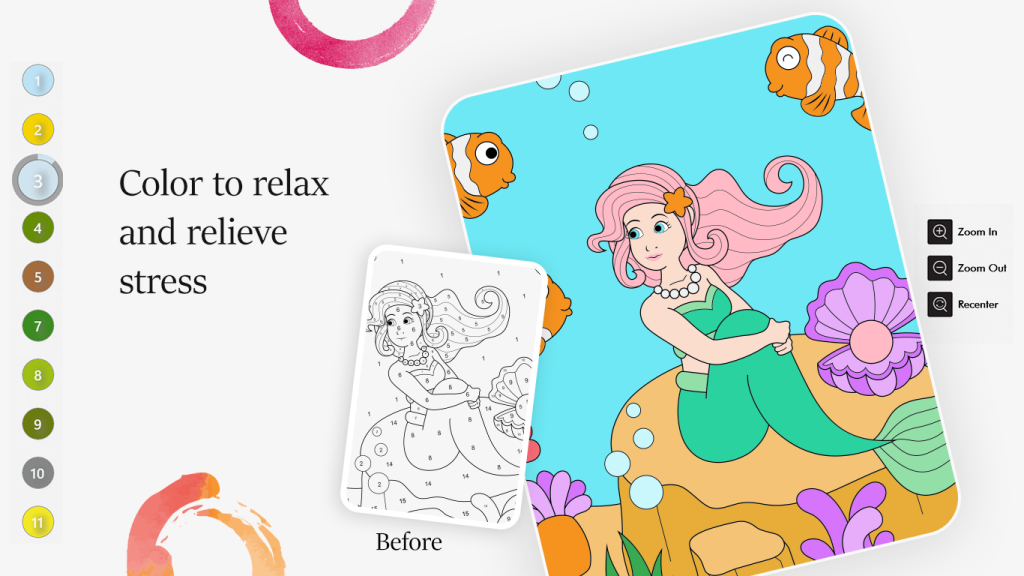 Step 5: – If you need to take a break, you can save your progress and come back to it later.
Once you have finished coloring all the sections, you will have a beautiful completed picture. You can share it with your friends and family or save it to your device.