Whether it's a birthday or a brunch, good invitations attract everyone. With "texts on photo.s cool fonts" you can add text to any image and create your favourite poster, invitation, letters and everything else because with us it's possible. Our easy to use, advanced options will be a treat for you. Join our app now to create your favourite art with your desired pictures and take it to the next level. Let's not wait anymore and get started.
To make your template more attractive you can add shapes with our new "shape" feature which offers a lot of different shapes with different color options to enhance your creative side. Just follow these simple steps given below.
Step 1: Start
To get your hands on our amazing templates you have to click on our start option available on our mesmerizing home screen. Follow these easy steps to do so.
Open "texts on photo.s cool fonts" on your pc or Laptop.

 On the home screen click on the first option on your right that says "start".

Now choose your desired template from the given list by clicking on it.
Step 2: Click on the "shapes" option available on the bottom of the screen below your selected template.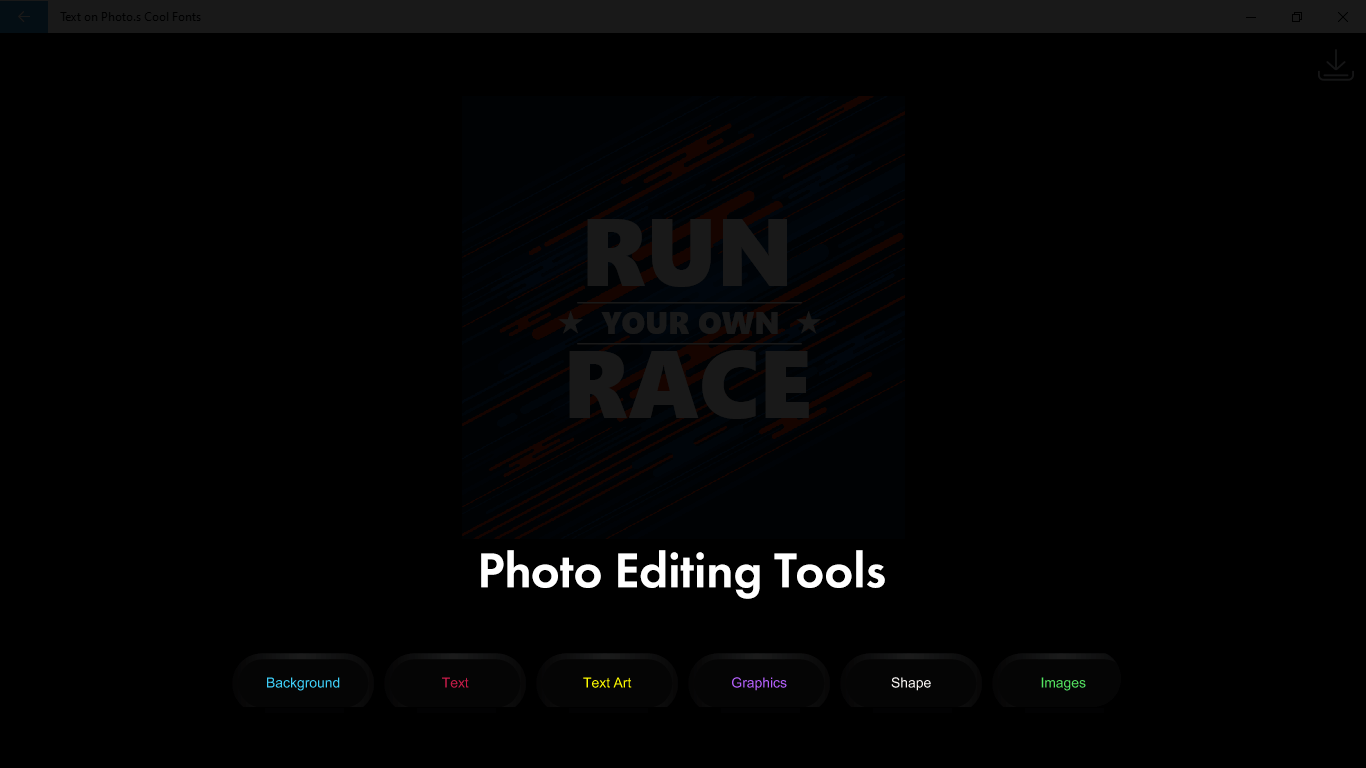 Step 3:
Now choose any of the shapes from the given list by clicking on it.

You can resize the shape by holding the left click on the arrow on the bottom right corner.

 To rotate the shape, click on the "reverse arrows" icon on the left side of the graphic.

 To add color to the shape, click on the "color'' option and select any color from the given list.

To blur the shape, click on the alpha option and drag the cursor on the bar to your desired volume.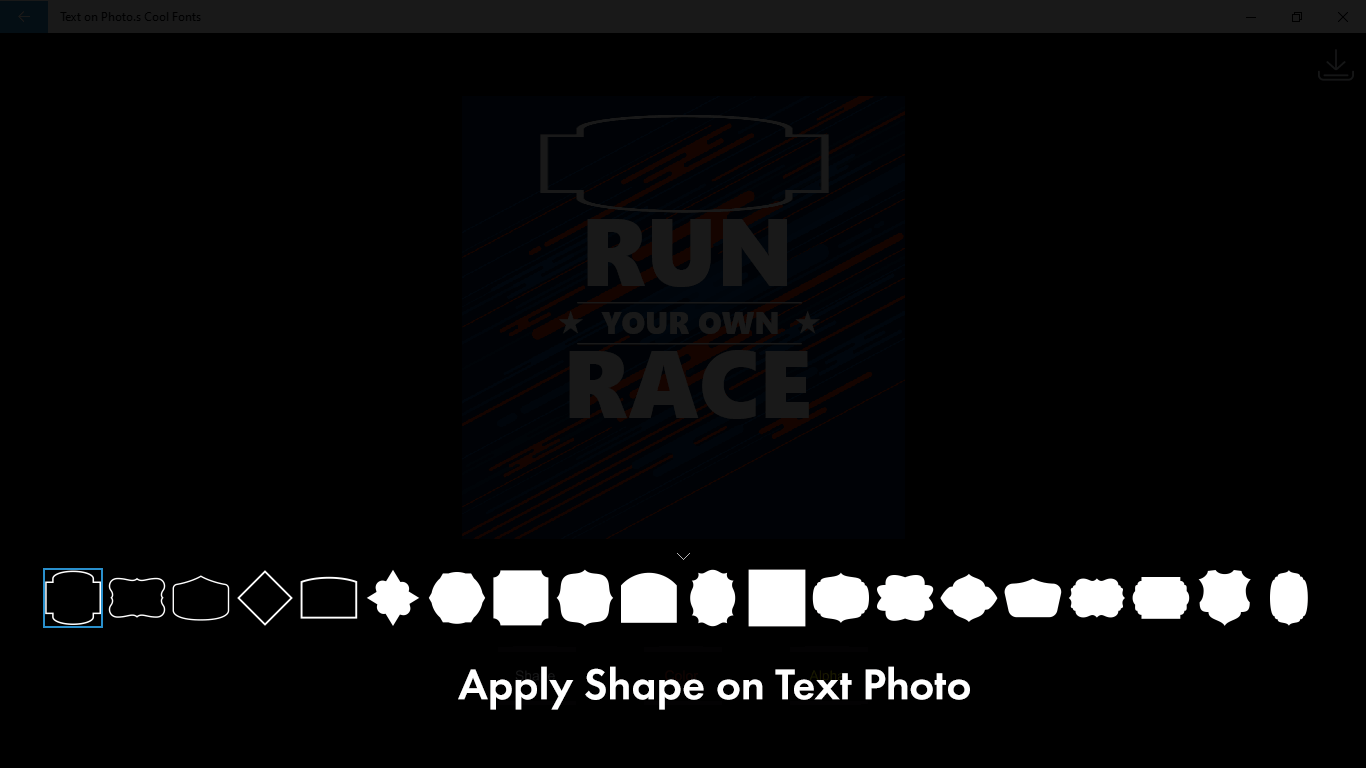 Step 4: Click on save button to save your art.