Video Editor for YouTube, Tik-tok and Instagram helps to convert video in various formats with easy steps. With an option to compress and save your videos in the desired formats.
Supported Formats – FLV, MP3, RVL, MPEG, AV, VC-1/WMV, Uncompressed/AVI, H.264/MP4, QuickTme/.mov
Video Trimmer for YouTube, Tik-tok and Instagram is a very powerful and easy-to-use app to convert any video clip to WMV, MKV, MP4 format virtually. This is also the best tool for video file compression.
Convert multiple files at once.

Convert your video to formats like FLV, MP3, RVL, MPEG, AV, VC-1/WMV, Uncompressed/AVI, H.264/MP4, QuickTme/.mov

Impressive user-friendly Easy to handle and Light Weigh UI.

Change your videos to any Resolution for all of these video formats: QVGA(320×240), VGA(640×480), PAL(720×576), NTSC(720×480), WCGA(800×480), 720P(1280×720), 1080P(1920×1080)

Uncompressed videos with the best in class quality standards. 

Also supports many formats to convert video for mobile devices as well.

Trim/ Cut Video to any size and format
It might require countless takes to get the perfect shot for you. With the easy-to-use trimming tool on Video Trimmer – Video Editor & Video Maker, you can edit down your clips to just the right length to showcase your amazing footage. Trim at any point in the editing process, with the freedom to go back and revise your trimming choices. When you feel confident with the final product, download and share your video across different Social channel or platform.
Shortening unnecessary footage from the start or end of your video can help keep your viewers enticed. While filming, the trim tool can be used to edit out the moment you hit record on your camera or the moment you get up to turn off the recording at the end.
Step 1: Open Video Trimmer – video editor & video maker application on your PC or Laptop.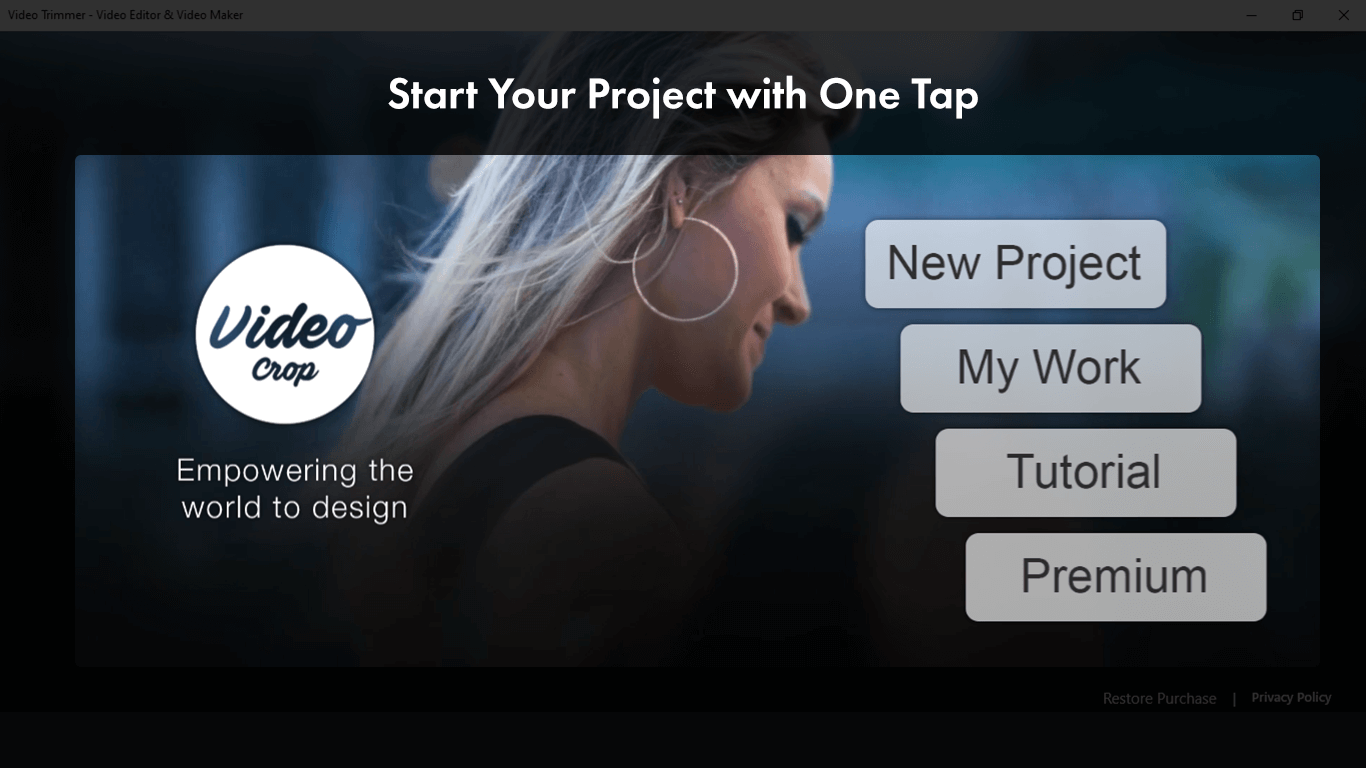 Step 2: Click on the "New Project" button if you are editing a new video or "My Work" if you are editing a previously saved video.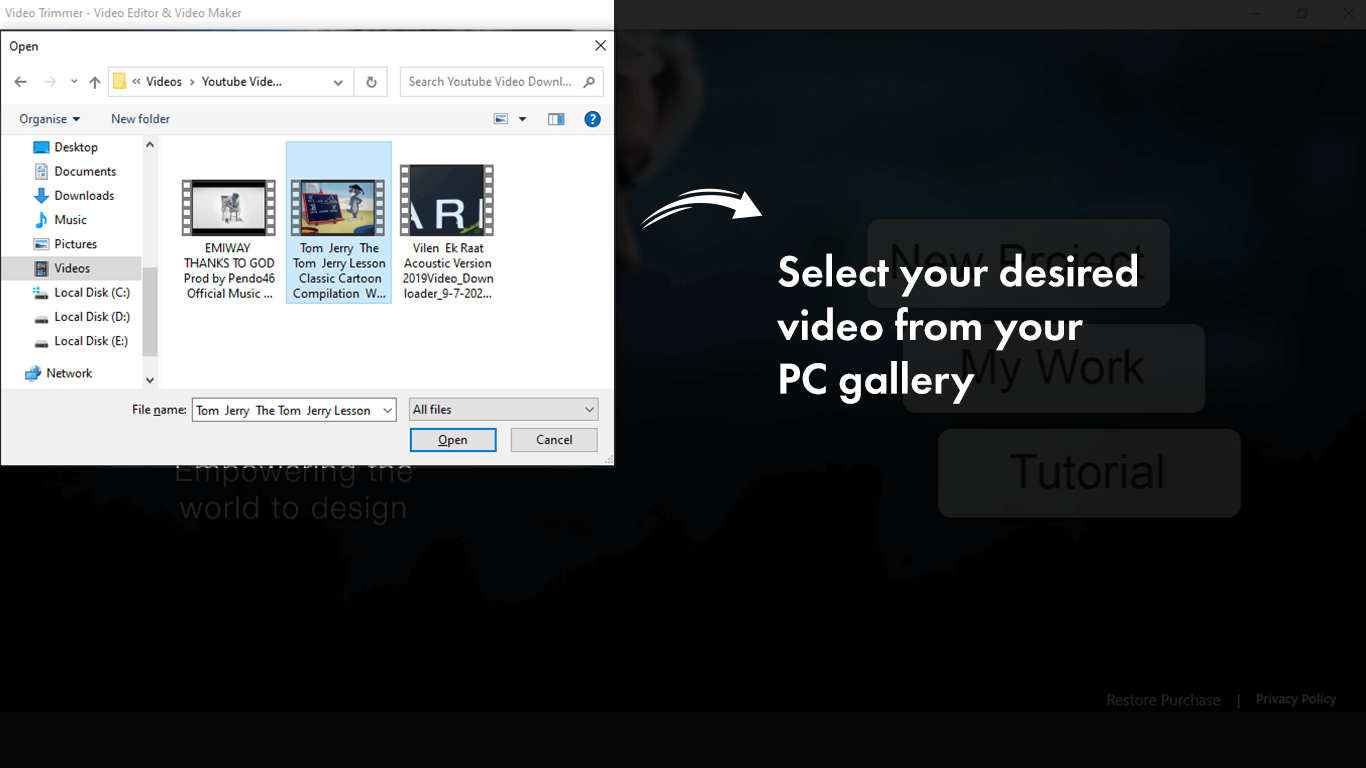 Step 3: Select your desired video from your PC gallery by navigating through the menu or by searching the file name.
Trim unwanted material from videos to make them look more professional and appealing to your viewers. 

With these easy steps, you'll be able to easily shorten your videos to post them on Instagram/Tik-Tok or on your YouTube channels.

Using this app is super easy and amazingly efficient.

The app is compatible with any file format and gives you the best results every time you are using it. Don't wait and try now!!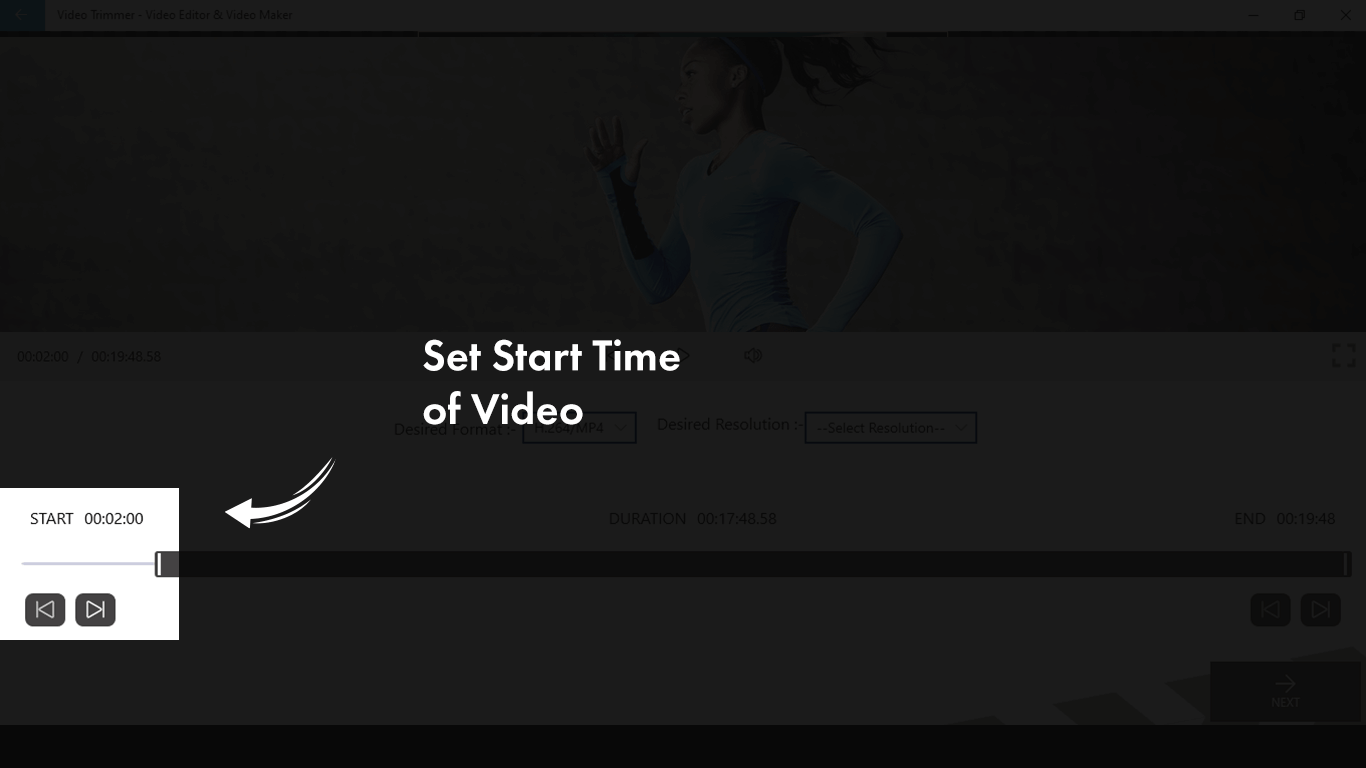 Step 4: Set your video starting or ending time by clicking on the forward button or by dragging to your desired timestamp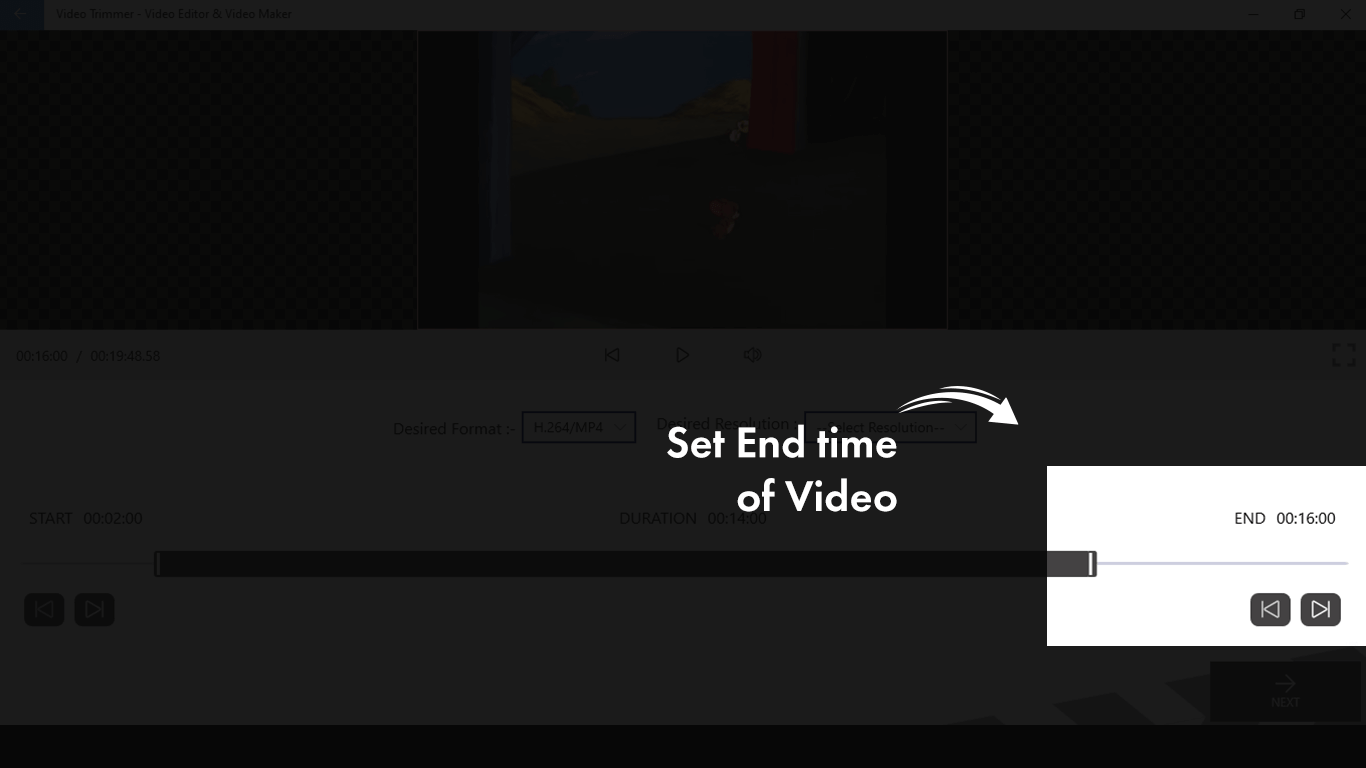 Step 5: Click on the "Next" button to save your trimmed video with your desired format to be shared on your Social Media or for any professional use.